Ecotre Valente, metallurgical and processes specialist, makes its technologies and technical know-how available for foundries, die makers and designers by supplying co-design simulation services of the piece using QuikCAST, ProCAST and DEFORM.
Nowadays foundries and mould manufacturers need to address greater challenges in the creation of more efficient moulds, having high technical complexity and often large dimensions for products of another value.
Thanks to the skills of the technical department, Ecotre Valente is able to offer cutting-edge co-design services, making it possible to intervene in the engineering and design stages of the component and guaranteeing the mechanical features of the casting, its tightness to ever higher pressures, the reduction or elimination of defects, dimensional tolerances, etc.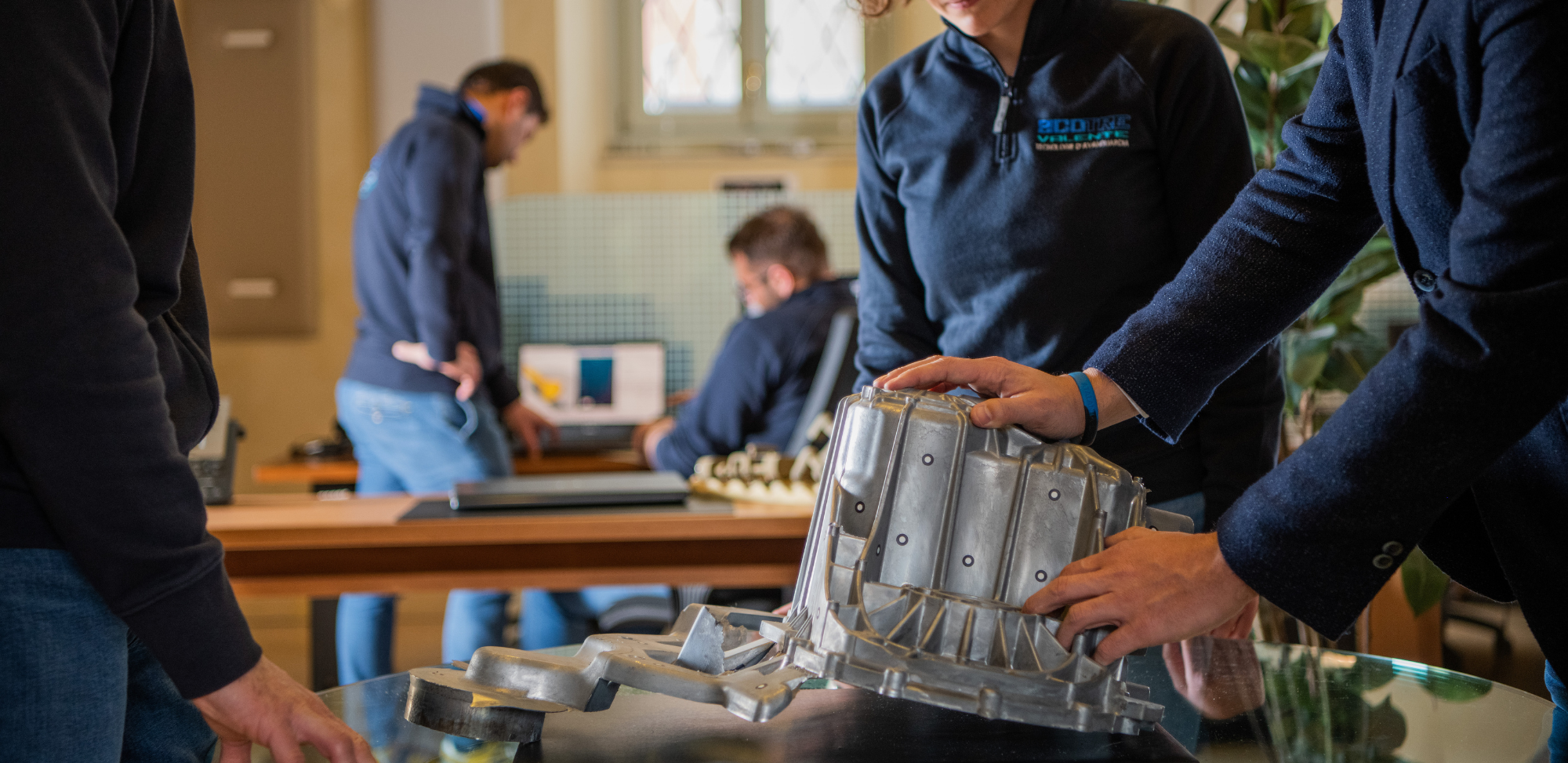 Numerical simulation is an essential aid in the design stage of a mould, trustworthy in preventing wrong solutions when designing the gating system and filling of the castings and in assessing different layout solutions of the mould with very short calculation times by the software.
Therefore, starting from the detailed analysis of the customer's requirements and of the 2D or 3D models of the piece, Ecotre offers co-design simulation services, guaranteeing optimum results the next time put in production and allowing to streamline the performance of the product by reducing the number of samples, times and costs.
If the customer cannot supply the 3D model of the component, Ecotre supplies a "3D piece drawing" service, creating it according to the customer's specifications
Contact us for information by filling out the form below.
Our technician-sales agent will get back to you.