The potential of numerical simulation for heat treatments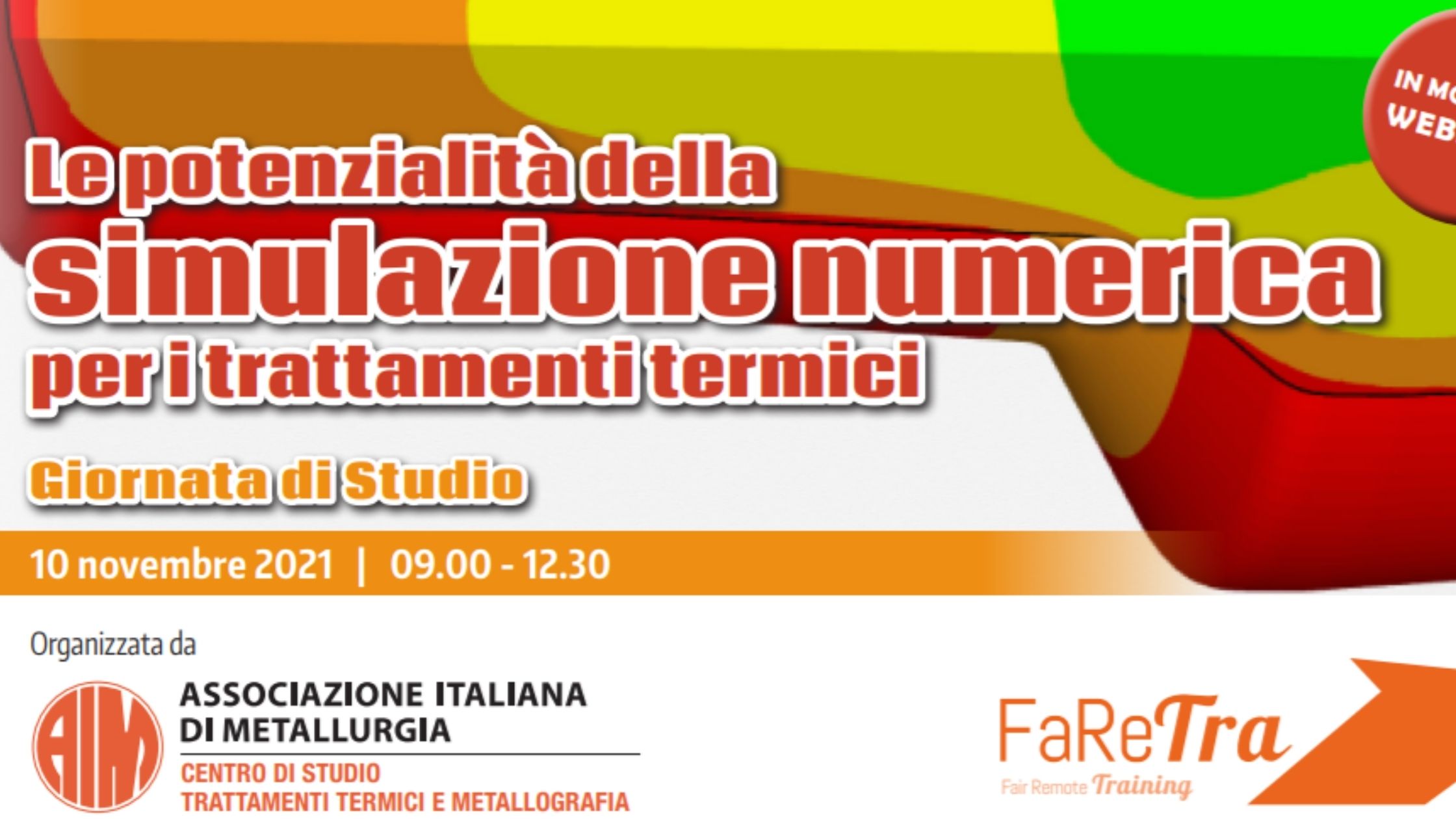 The potential of numerical simulation for heat treatments

10 November 2021 - 10 November 2021
9:00 - 12:30 am - Online
Modern modeling tools allow you to perform extremely reliable heat treatment simulations, capable of predicting the microstructure and stress state of industrial components with excellent accuracy.
Several companies have developed algorithms and databases for metal systems which have been implemented in powerful software tools.
For its part, the continuous evolution of hardware has significantly reduced previous computational limitations related to the memory of computers and the speed of processors. Today, tools are available on the market that, after acquiring a certain confidence, allow you to support heat treatment technicians in production, research and development, often with significant savings in time and money.
The study day aims to present the potential of modeling techniques and some software for the heat treatment of steels and non-ferrous alloys. Through practical cases, presented by both software developers and users, it will be possible to understand the fields of use, the main advantages and limitations. The event is open to everyone, especially to technicians in the sector interested in an approach with the world of heat treatment modeling.
Our engineer Cristian Viscardi presented a speech entitled "Predicting the microstructural evolution, mechanical characteristics, residual stresses and deformations thanks to the heat treatment simulation software"
Coordinators:
Prof. Massimo Pellizzari – University of Trento
Ing. Valente Lorenzo – Ecotre Valente, Brescia
PROGRAM: https://www.metallurgia-italiana.net