New QuikCAST Light, QuikCAST, ProCAST and DEFORM 2023: User Group Meeting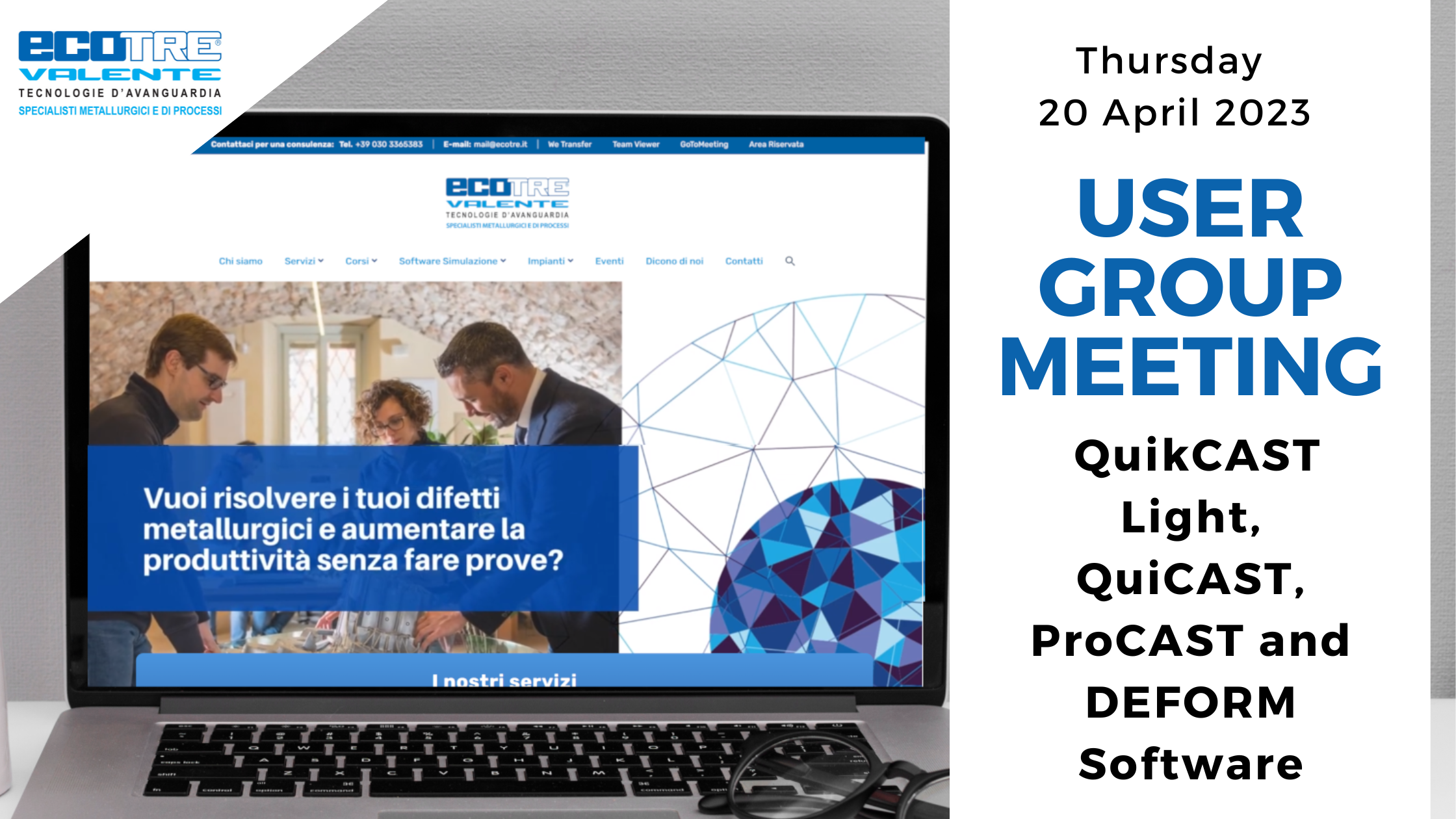 New QuikCAST Light, QuikCAST, ProCAST and DEFORM 2023: User Group Meeting

20 April 2023 - 20 April 2023
Online - Start 9:00 hrs
Also this year ECOTRE Valente is pleased to organize a meeting with interested customers and visitors to present the 2023 version of ESI QuikCAST Light, ESI QuikCAST, ESI ProCAST and SFTC DEFORM.
ESI GROUP software are dedicated to casting simulation (cold chamber diecasting, hot chamber diecasting, low pressure, centrifugal, continuous casting, investment casting, shell gravity, sand gravity, liquid forging, wax injection, ingots, core shooting and heat treatments ).
DEFORM, is owned by SFTC and is dedicated to the simulation of Hot and Cold Forming, Coining, Deep Drawing, Progressive, Forging, Rolling, Drawing, Extrusion, Fluoforming, Blanking, Additive Manufacturing, Heat Treatments and Machining.
The event will be online, via the ZOOM platform and will be divided into two sessions:
§ From 9:00 to 11:00 QuikCAST Light, QuikCAST and ProCAST software session
§ From 14:00 to 16:00 DEFORM software session
Our technicians will show the innovations introduced in the new versions: practical examples, direct questions and answers will be the focus on which the day will be based.
Participation is free upon online registration, which will be available shortly.achining