ECOTRE and BACCADEMY: DEFORM for the hot moulding of brass, aluminium and steel – 4th edition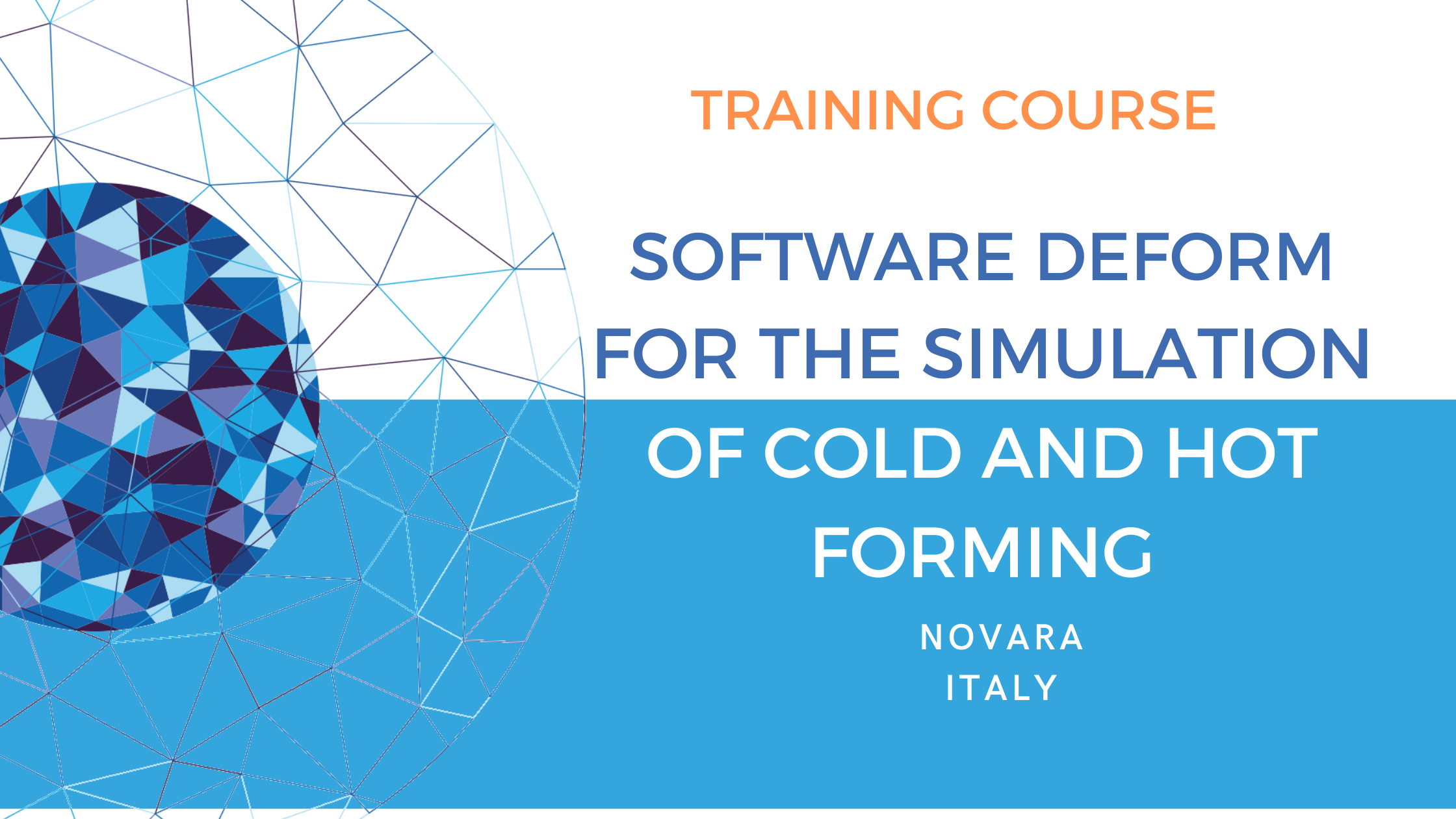 ECOTRE and BACCADEMY: DEFORM for the hot moulding of brass, aluminium and steel – 4th edition

20 September 2023 - 16 November 2023
BAccademy, Lumezzane (BS) - Italy
The course organised in collaboration between Ecotre Valente and BAccademy on the digitisation of production processes with DEFORM software for the hot moulding of brass, aluminium and steel is now in its fourth edition. The course will start on Wednesday 20 September 2023 at the premises of BACCADEMY Srl in Lumezzane (BS).
The course, aimed at moulders, die-makers and designers, includes two initial days dedicated to the use of the DEFORM software, attended jointly by the various participating companies, to be followed by individual weekly meetings for each company to solve the specific moulding problems of the company in question.
The meetings will focus on the problems most frequently encountered by operators when moulding metals and on solving them with the help of simulation in virtual environments using DEFORM, predicting and preventing errors during the design phase and production of the desired component and consequently saving time and money.
In recent years, numerous moulders have started collaborating with Ecotre Valente, immediately lowering their sampling costs thanks to virtual mould-testing departments created with simulation software. Thanks to the reliability of these systems (up to 95%) and the digitisation of the production department carried out together with Ecotre Valente's technical team of metallurgical and process specialists, the companies have optimised both process and product, while cutting time and costs.
The production facilities in the departments are digitised within the software, so each company can create its own production factory: the software makes it possible to view the processes inside the machinery, identifying problems more quickly and accurately and making it easier to find solutions.
Thanks to the DEFORM software, realistic results and reliable assessments are obtained, allowing for more sampling, eliminating unnecessary moulding tests and consequently saving time and money.
Ecotre Valente's technical team is the best resource available not only for teaching but also for offering targeted advice to companies operating in the hot moulding sector that need to optimise and improve their products and production processes.
Target audience: Moulders, Die-makers and Designers
Speakers: Ecotre Technical Department
Duration: Starts Wednesday 20 September 2023 – Ends Thursday 16 November 2023
20-21 September: joint course
28 September, 5-12-19-26 October and 7-9-16 November: individual meeting slots lasting one hour
Time: From 8 a.m. to 12 noon and from 1 p.m. to 4 p.m.
Material: DEFORM software for the duration of two months, Course notes in pdf format and Attendance Certificate
Venue: BACCADEMY Srl – Via Industriale, 106 – 25065 Lumezzane (BS)
FILL IN THE FORM BELOW TO ATTEND
Integrated Design and Optimization
Enables better design choices
Improved part moulding
Fewer defects and better cost control