ECOTRE & BACCADEMY: DEFORM for the simulation of cold forming of brass, aluminum and steel – 3rd edition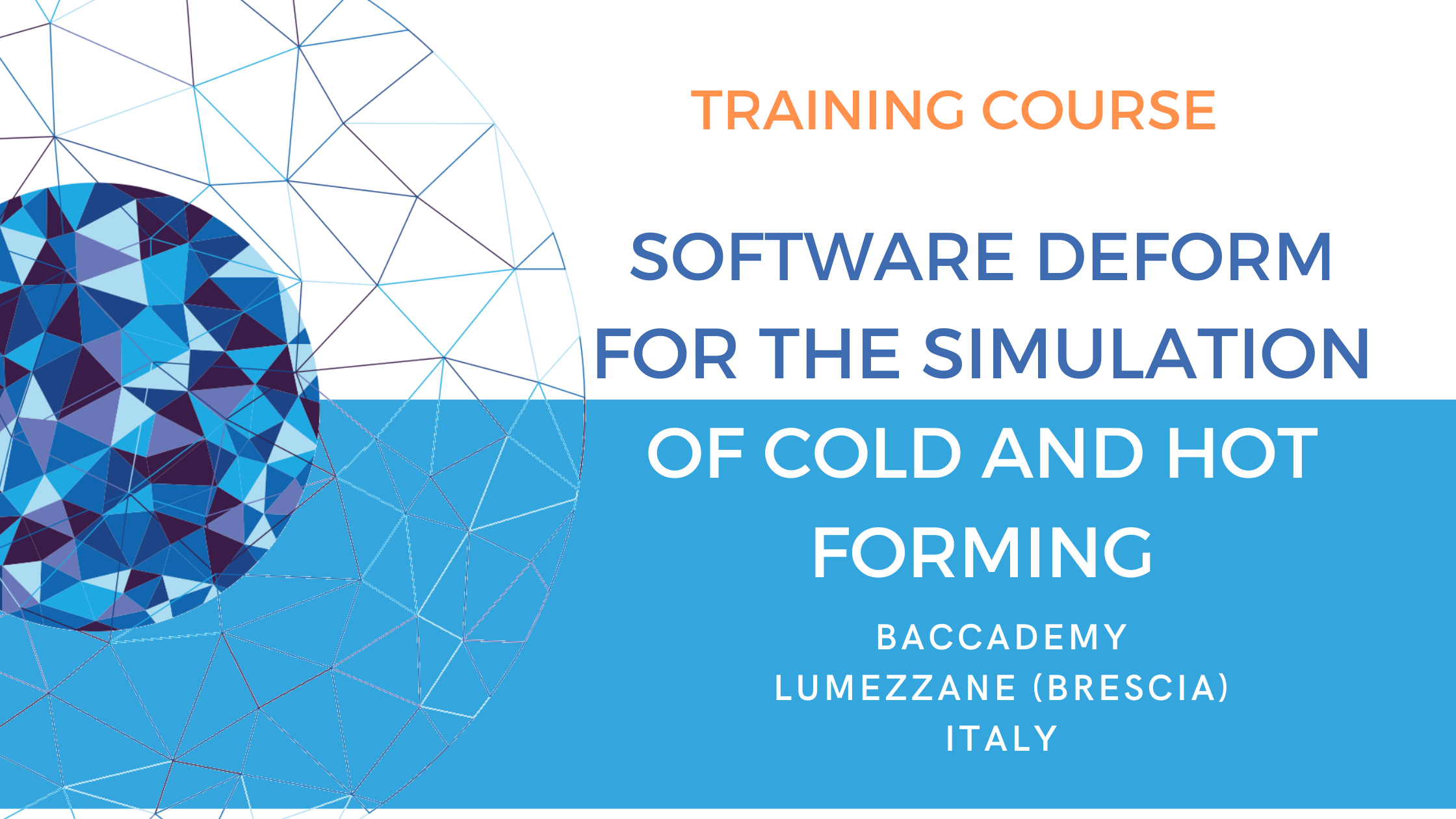 ECOTRE & BACCADEMY: DEFORM for the simulation of cold forming of brass, aluminum and steel – 3rd edition

3 May 2023 - 29 June 2023
BAccademy, Lumezzane (BS - Italy)
Ecotre Valente, metallurgical and process specialists and exclusive distributor for Italy of the DEFORM Simulation Software, organizes, in collaboration with BACCADEMY, a course for solving metallurgical problems with the DEFORM software for simulation of hot and cold forming.
The course includes 2 initial days dedicated to the use of the DEFORM software shared between companies, followed by weekly individual meetings for each company lasting 1 hour to solve a forming problem of the participating company.
The meetings will focus on the problems encountered by the company during the forming of components and on the resolution of these thanks to the simulation, thus ensuring the prevention of errors during the design and production of the component and the reduction of time and costs.
Intended for: Die makers and designers
Speakers: Ecotre Technical Department
Duration: Start day Wednesday 3 May '23 – End date Thursday 29 June '23
3-4 May: Shared course
11-18-25 May, 1-8-15-22-29 June '23: slot individual meetings of 1 hrs
Time: From 08:00 to 12:00 and from 13:00 to 16:00
Material: DEMO of the DEFORM software for 2 months, Lecture notes in pdf format

and Certificate of attendance

Venue: At BACCADEMY Srl – Via Industriale, 106 – 25065 Lumezzane (BS) – Italy
FILL IN THE FORM TO PARTICIPATE
Integrated design and optimization
It allows you to make better design choices
Improved part forming
Defect reduction and cost control