AIM Study Day: structural castings 2022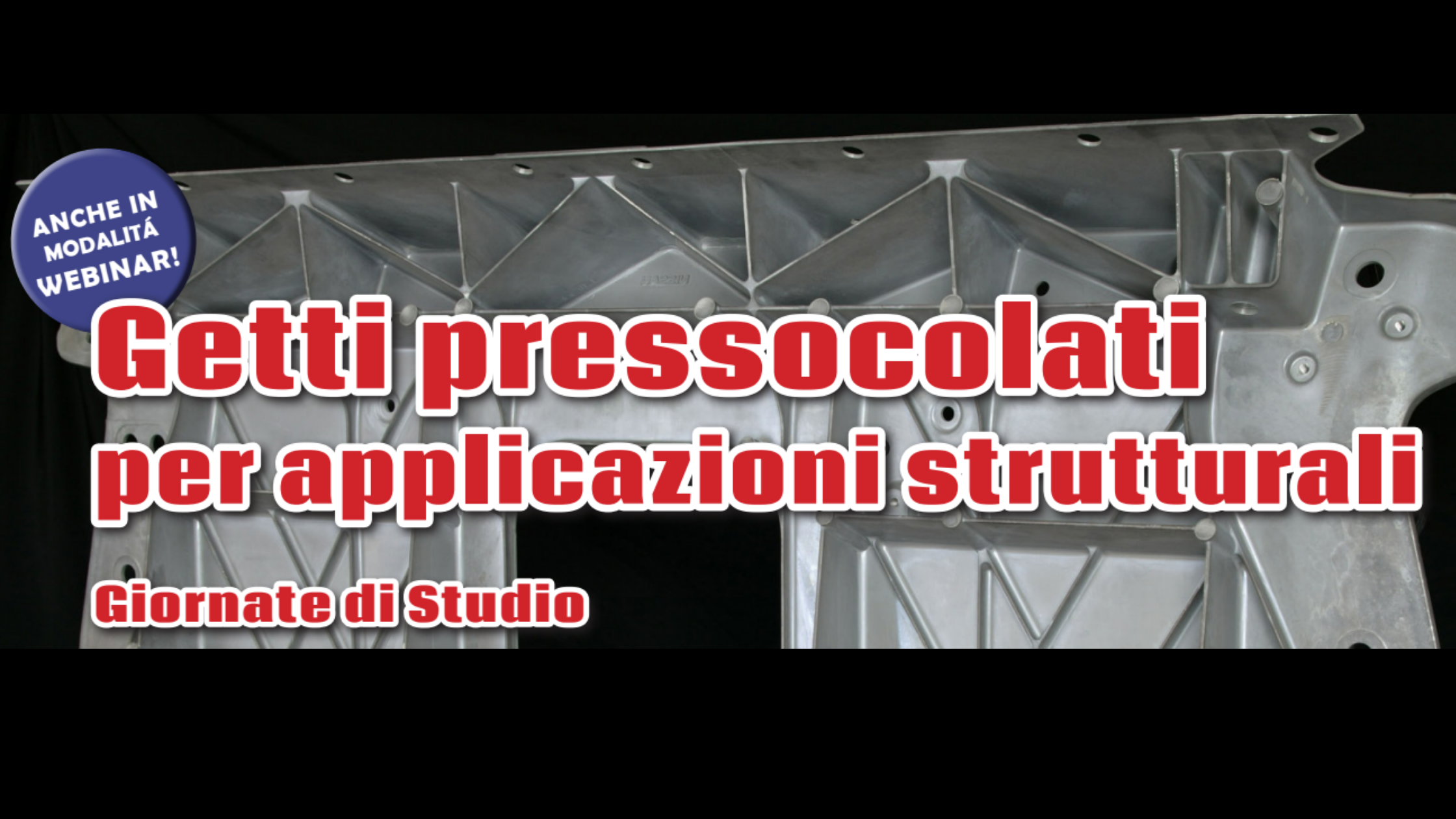 AIM Study Day: structural castings 2022

24 June 2022 - 29 June 2022
9:00 – 17:30 hrs - Idra e Museo Mille Miglia - Brescia - Italy
Friday 24 June 2022 – Idra, Travagliato (BS)
Wednesday 29 June 2022 – Mille Miglia Museum (BS)
Organizers:
Prof. Annalisa Pola – University of Brescia
Ing. Lorenzo Valente – Ecotre Valente, Brescia
Ask for a meeting with one of our experts
When we talk about structural diecastings we typically mean chassis parts for motor vehicles, but also components for the marine, motorcycle and transport sectors in general. The main characteristic that these castings have in common is that they are usually large, thin and of complex geometry, since they integrate different parts into a single component.
This translates, on the one hand, into advantages in terms of lightening of the structures, mechanical and dimensional characteristics, and also in reducing costs, but on the other hand in greater production difficulties. In fact, in order for diecastings to enter the structural castings market, they must be able to guarantee very high mechanical performance, higher than what traditional technology allows, and often they must also be heat treatable and weldable. These objectives can only be achieved by using Al alloys most suitable for these new applications and ensuring the absence of porosity achievable only through a targeted control of each phase of the production process.
In order to support foundries that intend to approach this challenging sector, the AIM Die Casting Technical Committee has promoted an event, which takes place over two consecutive days, with the aim of providing some useful guidelines for the production of castings for applications. structural. In particular, the proposed path first involves an analysis and understanding of the specific requirements of structural castings, and then illustrates the various aspects of the process, from design to post treatments, necessary to obtain high performance diecastings. The speakers of the day will be foundries, experts from the university world, technology suppliers and an Italian OEM.
Programme: https://www.metallurgia-italiana.net
For information:
AIM Secretariat
tel. 02 76397770
email: shipments@aimnet.it