Integrating Casting Porosity Predictions in Crash Tests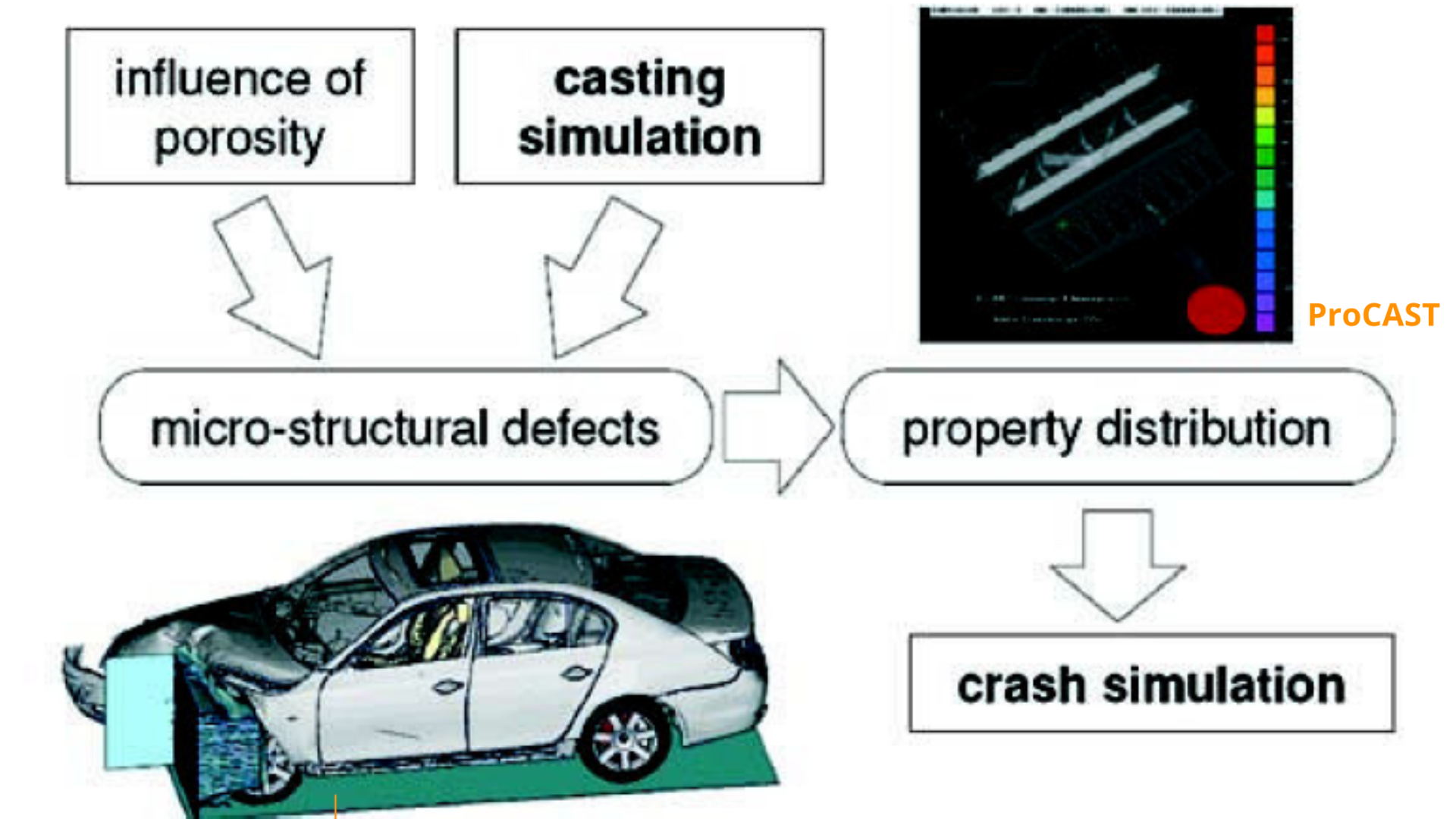 Integrating Casting Porosity Predictions in Crash Tests
Alcan, BMW and ESI Group have successfully validated the potential benefits of a coupled product/process engineering approach based on crash and cast coupling with correlation of simulation and experimental results.
Casting Process Simulation
To account for the effects of the production process, the first step in the current approach is a casting process simulation in order to predict the uneven distribution of mechanical properties, and particularly the porosity distribution within a given aluminum die cast part. Comparison of numerical porosity predictions (obtained with ProCAST) with CTscans and micrographs show a good match.