Lap formation in a Hot Forging – Software DEFORM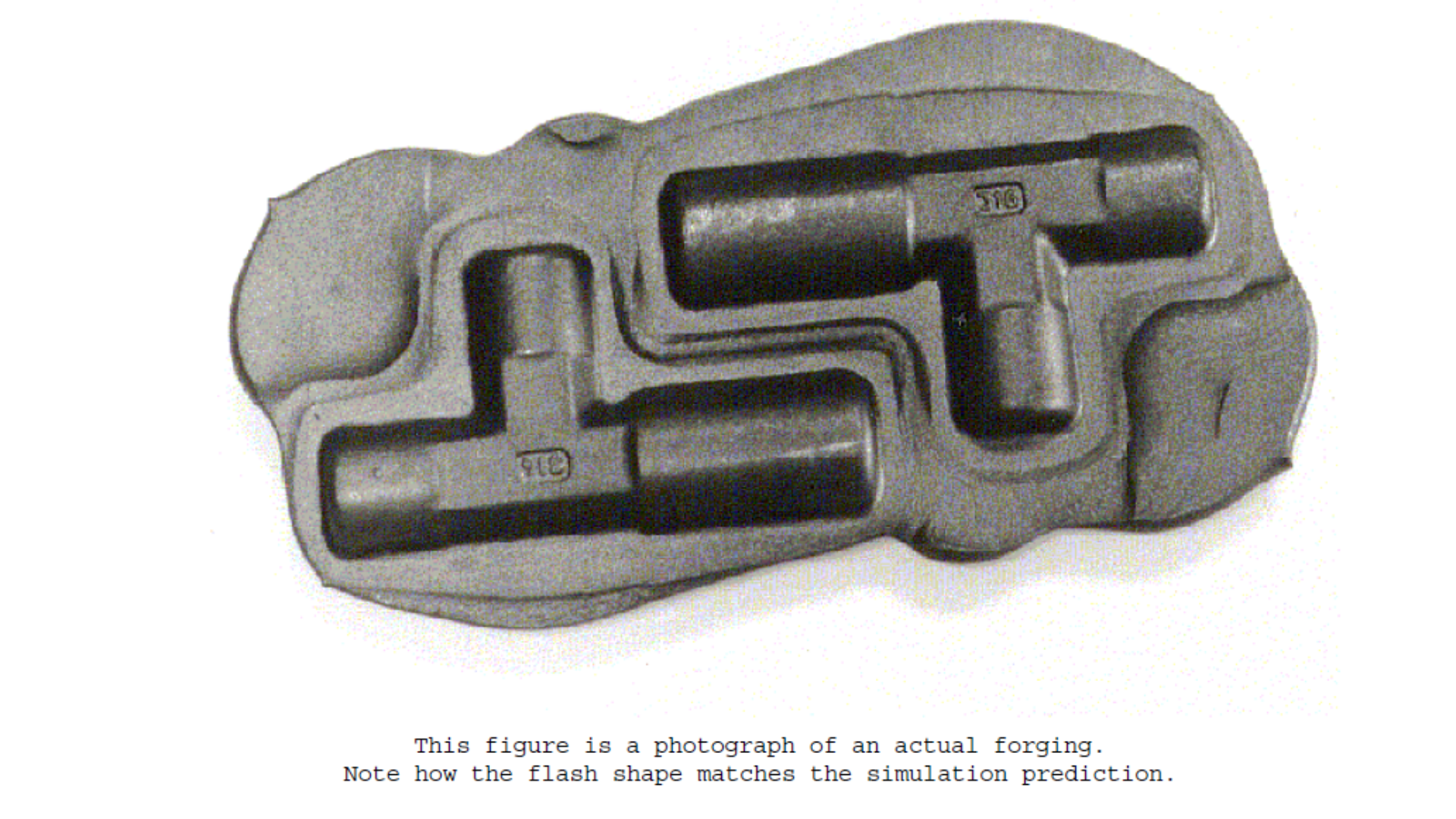 Lap formation in a Hot Forging – Software DEFORM
DEFORM-3D was used in these process simulations to analyze and understand the process. The results correlated well with actual production experience.
Adding the bust operation eliminated this defect as a result of better volume distribution going into the blocking operation as shown. Process simulation can be used to understand the influence of volume distribution on both defect formation and product cost.
A flash region that is wide in one region and thin in another indicates a less than optimum preform design.