QuikCAST, solution for accurate prediction of micro shrinkage risks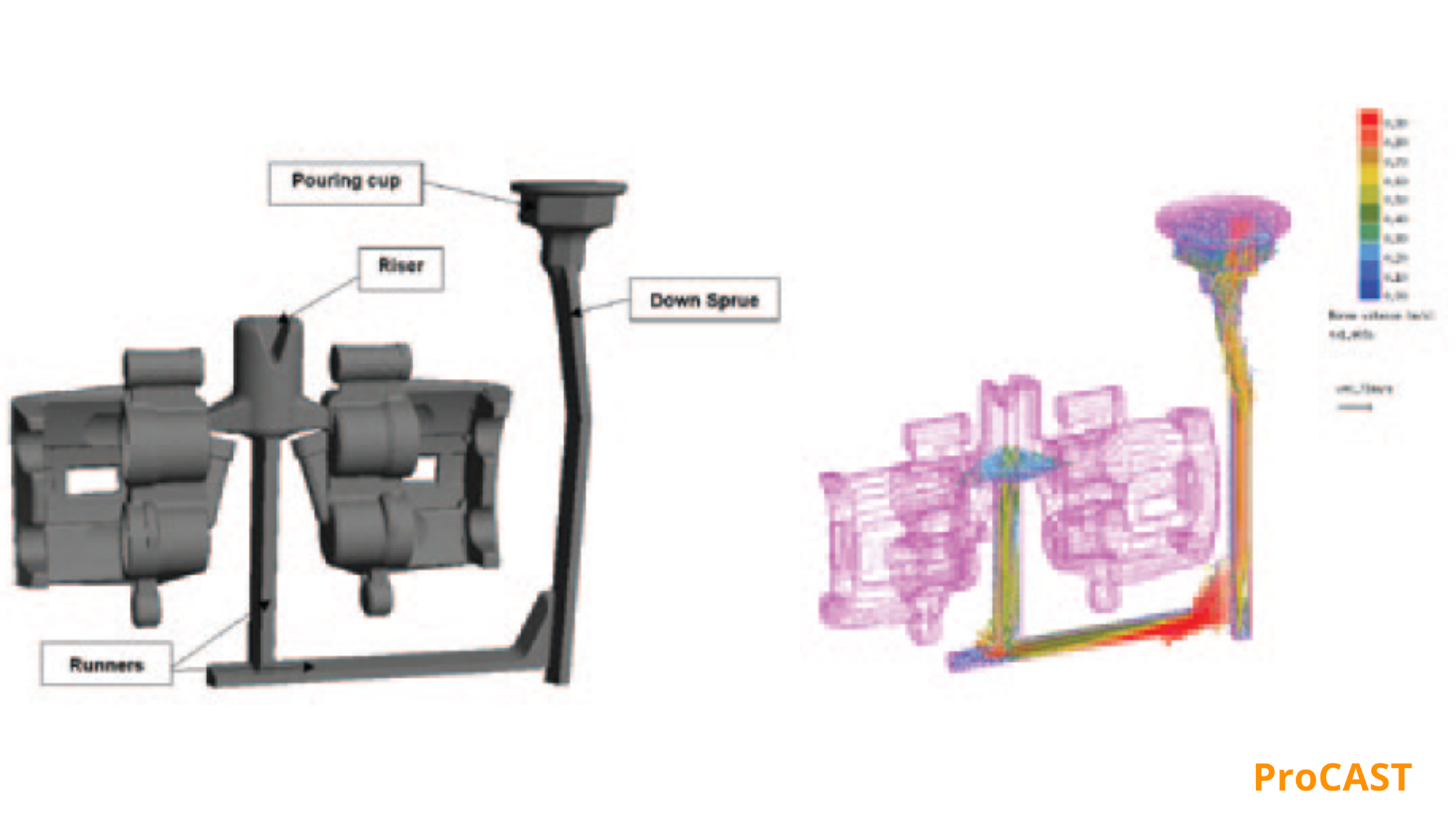 QuikCAST, solution for accurate prediction of micro shrinkage risks
THE BENEFIT
. Deliver realistic predictions at each step of the casting process
. Optimize the filling and solidification phases
. Minimize thickness and weight of the part
. Improve metallurgical quality
Choosing QuikCAST, a comprehensive physics-based software package to perform casting of a new brake calliper, the Azterlan research institute achieved the goal to improve the metallurgical quality without modifying the part geometry. The part was manufactured with spheroidal cast iron, of GGG50-7 quality, using a vertical molding machine that produces 300 molds per hour.