Simulation of Induction Hardening – Software DEFORM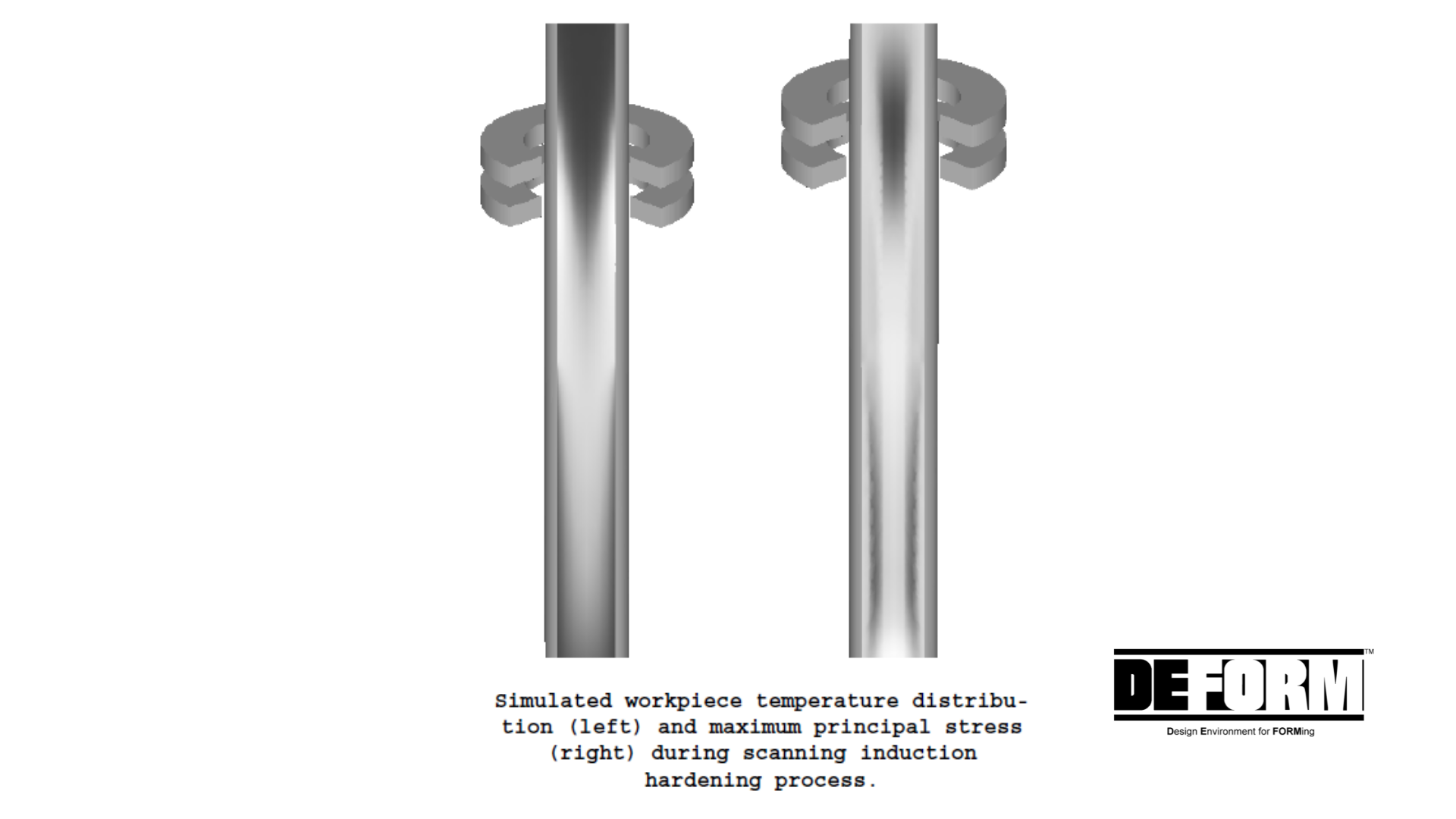 Simulation of Induction Hardening – Software DEFORM
The DEFORM™ predicted temperature-time variations at the exit of the coil were very close to those measured via optical pyrometer in the actual process.
Applying boundary conditions to lock one end of the shaft and allow the other end to move freely facilitated the prediction of axial dilatation.
Predictions from DEFORM™-HT can provide designers and metallurgists with valuable information on the scanning induction hardening process. Shaft temperature, case depth, residual stresses and resultant distorted geometry are just some of the results available from simulation.
In addition, induction coil design can be facilitated by the DEFORM™-HT system.