Pipe forming simulation – Software DEFORM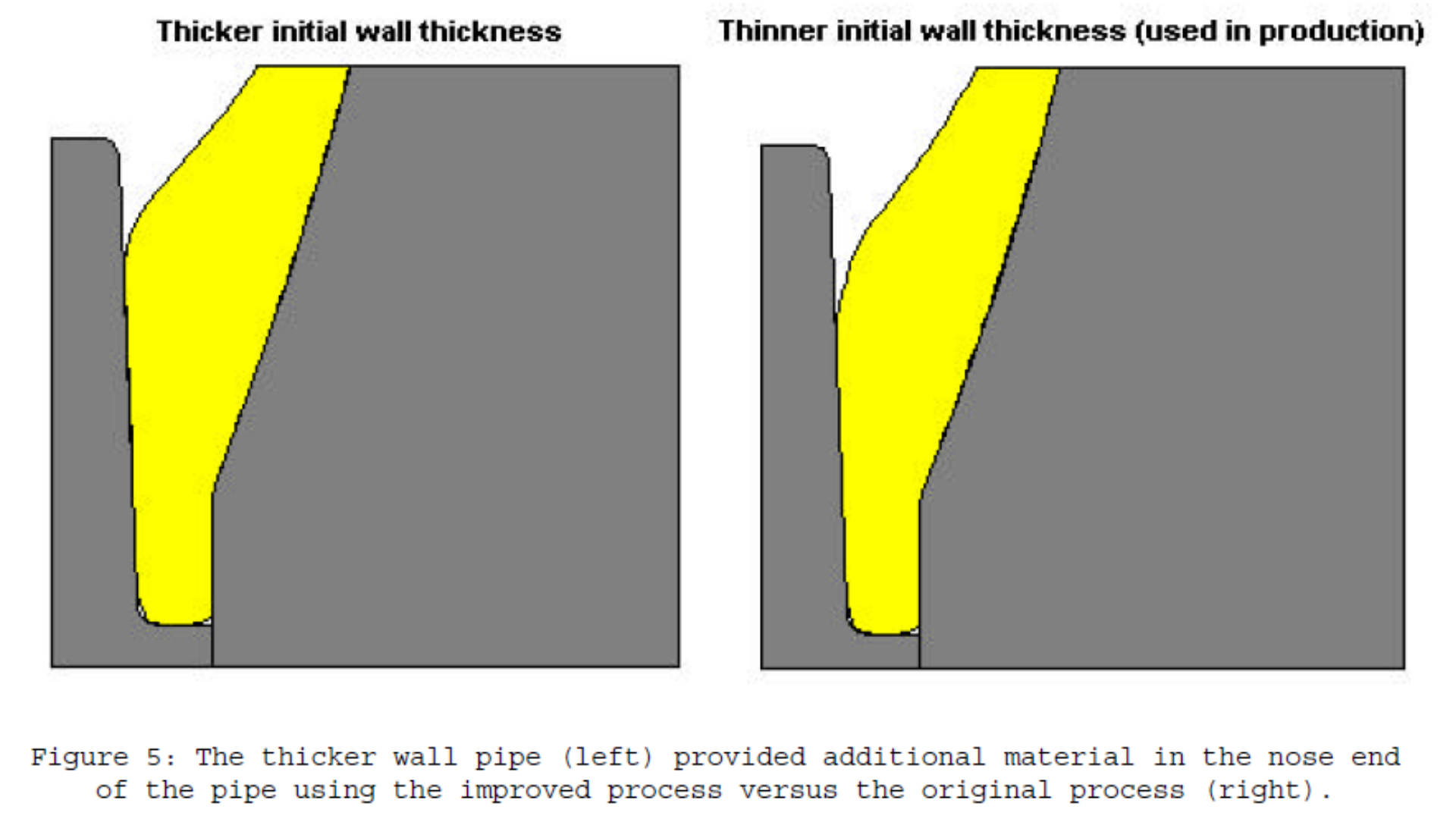 Pipe forming simulation – Software DEFORM
Since this study was performed, thousands of bomb cases have been produced using the thick walled pipe.
General Dynamics has reported that the defect rate due to insufficient nose material decreased by over 20%.
Problems related to under-gauge material in the nose region and pipe bulging have been essentially eliminated.