Die Insert Redesign with DEFORM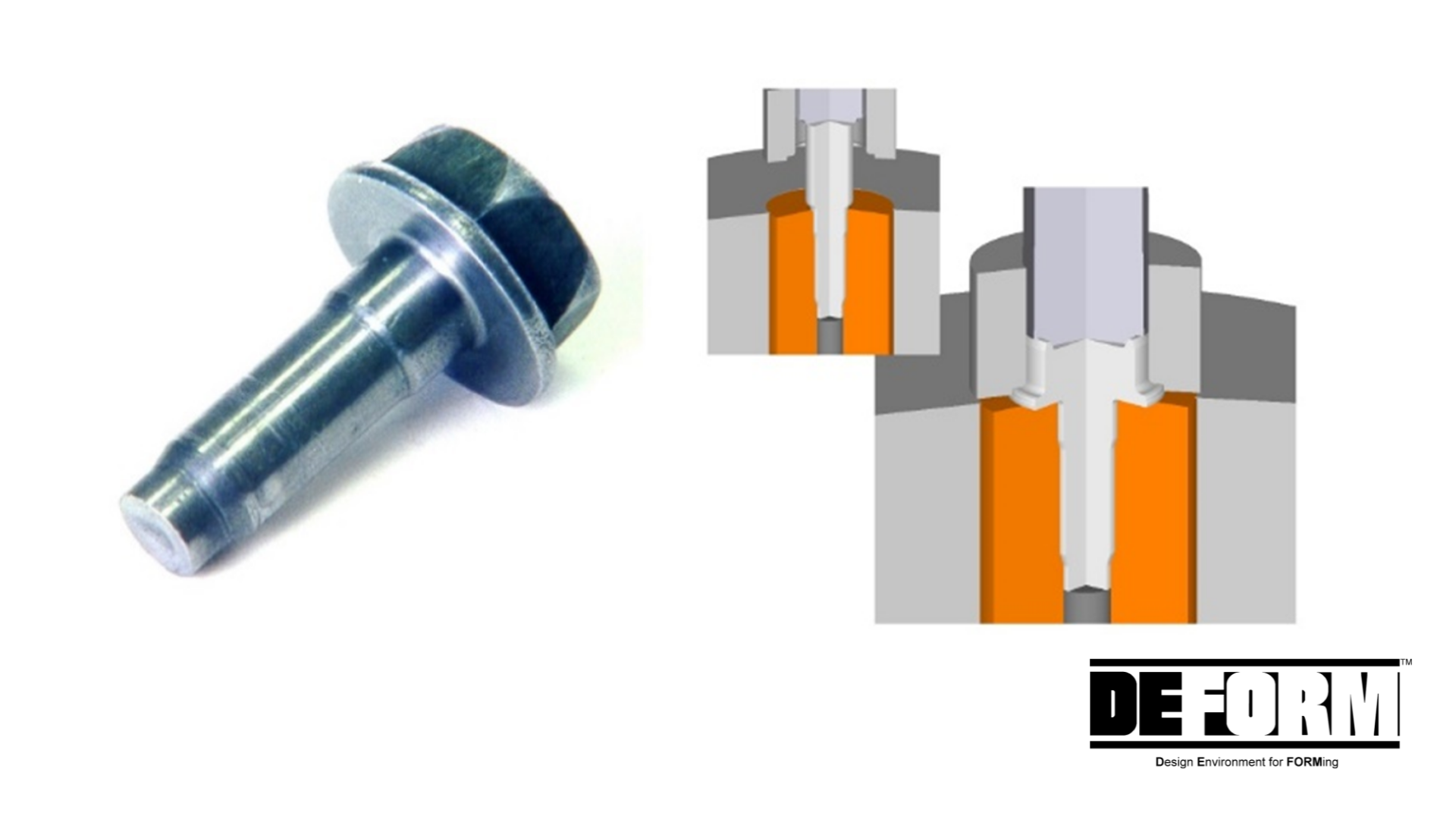 Die Insert Redesign with DEFORM
DEFORM was used to simulate the forming of the hex-head flange screw blank.
The stresses during forming were subsequently used to predict the effort and deflection of the equipment components. To study the matrix effectively, it is necessary to include the interaction between the matrix and the keying. The original matrix consisted of a hard metal insert and jacket.
DEFORM was used to perform a subsequent matrix stress analysis at the stage where the highest load was observed.