NICRO: Radiant tube forming with DEFORM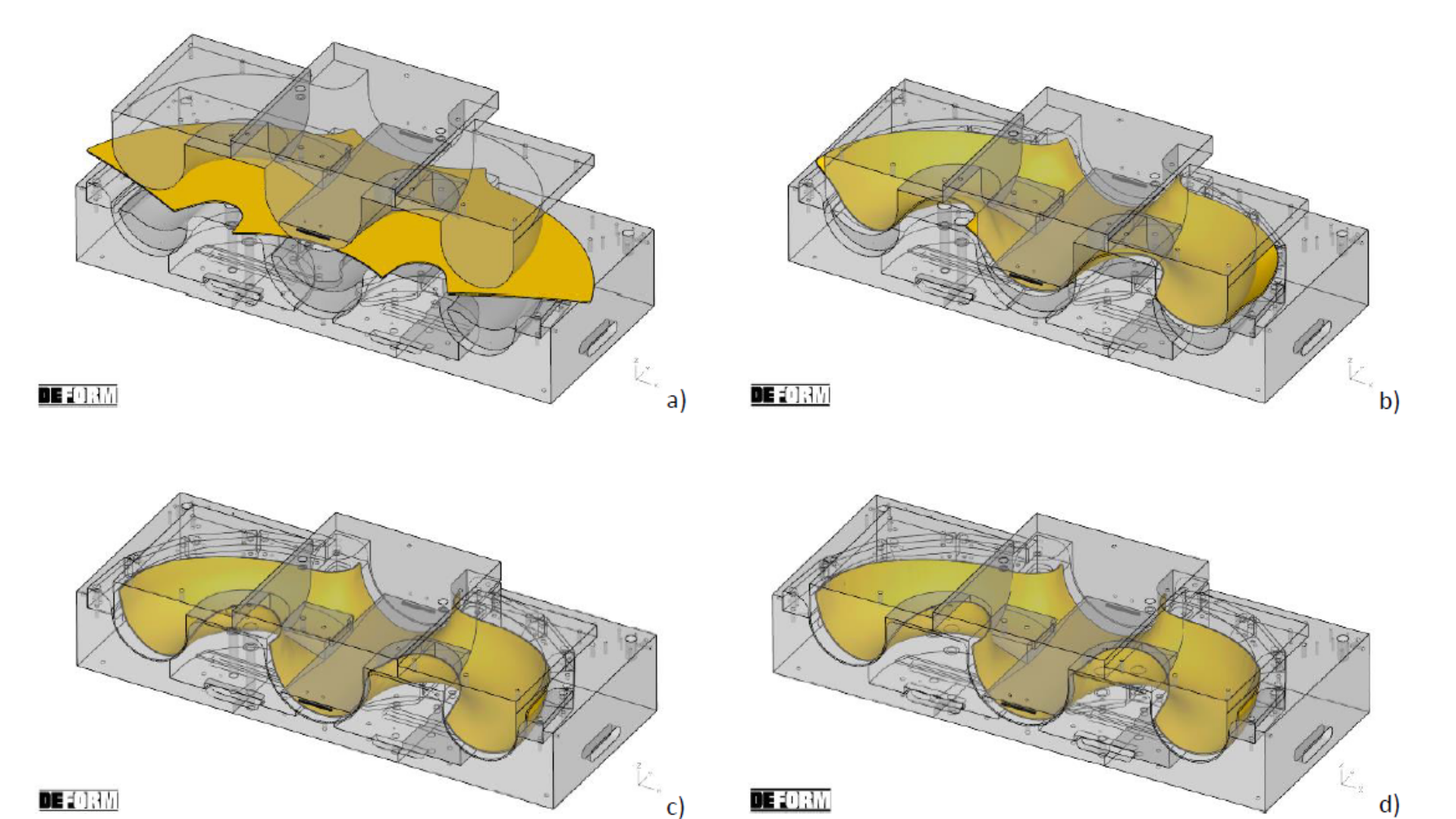 NICRO: Radiant tube forming with DEFORM
This study illustrated how DEFORM-3D predicted the influence of process parameters and geometric features on final product quality. The redevelopment project achieved the following objectives that led to reduced production costs.
• Cracking was eliminated and wrinkles were avoided in the final product.
• The robust design allowed for less stringent material requirements on the Alloy 601 sheet stock.
• Use of standard sheet stock increased flexibility in production scheduling and reduced costs, since the standard material was often on hand.
• The number of stamping operations was reduced from three to two, which shortened the production cycle time.
• Continuous processing eliminated the need for in-process inventory.
• Machine tooling and setup time were reduced.
• Overall delivery time was improved.