QuikCAST and ProCAST Software Benefit
quality improvement
optimization and saving in the design
improvement of production
enhanced precision
flexibility of use
reduction of calculation times
reduction of production rejects
reduction of production waste
reduction of costs
Wax Injection: What it is
The wax injection forming process is able to meet diverse design requirements and is used for small/medium-sized and very complex products which require extreme precision and with limited production, such as jewellery, artificial prostheses, valves and turbines in the automotive and aeronautic sector, etc. The process requires special care and its models feature certain solidification problems, filling difficulties, superficial discontinuity of the joining lines, residual deformations, which therefore often entail a further process, resulting in an increase in production times and costs.
Wax Injection Simulation: How it works
Simulation of wax injection into aluminum, steel and rubber moulds.
With the valuable aid of QuikCAST and ProCAST simulation software, the increase in time and costs is cut by optimising the settings of the wax injection parameters, reducing potential defects and precisely predicting the dimensions and structure of the wax model, taking into account deformation and shrinkage.
Moreover, all the properties of the wax can be controlled, such as volume expansion, the thermal conductivity coefficient, thermal capacity, etc. thus having the entire wax injection process.
The simulation software guides the user step-by-step in importing geometries, selecting materials and setting process parameters. This test requires little effort from personnel, also thanks to the simple and intuitive interface, which guides them in calculating the simulation, displaying how the piece is coming along while the software is computing.
QuikCAST and ProCAST software is designed to operate on desktop PCs or workstations.
For the purchase, hire or a DEMO of the software or if you want to take advantage of a simulation service specially-made by our technical department, write or call us at +39 030 3365383
MECHANICAL FEATURES
DEFECTS
CO-DESIGN
MATERIAL
PROCESS PARAMETERS
EQUIPMENT
CELL
SOFTWARE PERFORMANCE
MECHANICAL FEATURES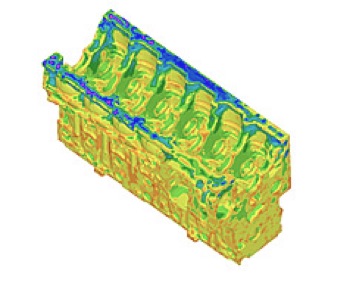 ELONGATION
The software can provide the elongation % map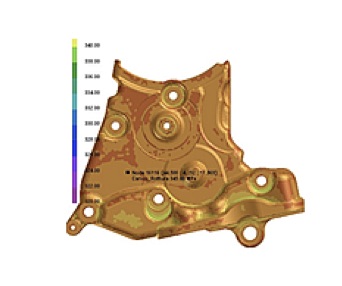 ULTIMATE TENSILE STRENGTH
The simulator provides the map of the Ultimate Tensile Strength of the Component "As Cast" and after Heat Treatment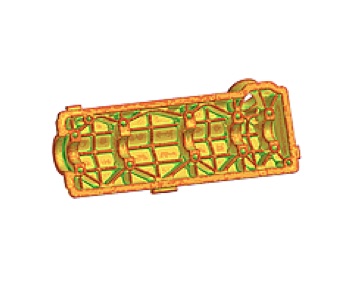 YIELD STRESS
The simulator provides the map of the Yield Stress of the Unfinished Component and after Heat Treatment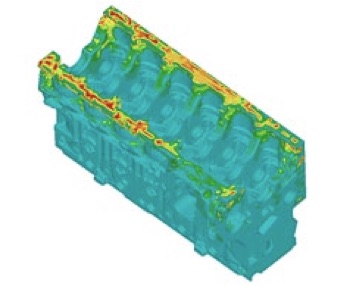 HARDNESS
The simulation can indicate the Hardness that can be obtained and its profile through its thickness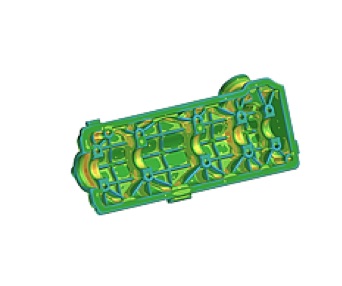 SDAS
The casting simulator shows the map of the SDAS (Secondary Dendrite Arm Spacing), a useful indicator of component performance
DEFECTS
CO-DESIGN
MATERIAL
PROCESS PARAMETERS
EQUIPMENT
CELL
SOFTWARE PERFORMANCE