Benefits with QuikCAST and ProCAST Software
Quality improvement
Optimization and saving in the design
Improvement of production
Enhanced precision
Optimum control of process parameters
Flexibility of use
Reduction of calculation times
Reduction of production rejects
Saves money
Low Pressure Die Casting: What it is
Low pressure die casting (LPDC) is a process in which molten metal slowly fills the mould, reducing turbulence and with controlled solidification dynamics. The metallurgic and mechanic properties achieved are high level and at the same time the use of sand cores is not precluded.
The high surface finish level obtained thanks to low pressure allows to make components whose outward appearance is particularly important, as in the automotive sector (wheels, suspensions, steering components and engine).
LPDC Simulation: How it works
The low-pressure simulation complete with furnace and riser tube can be structured at the three main levels so as to simulate the different factors and to make final assessments on the general framework of the process: filling, solidification, stress assessment (including stress and deformation simulation). The low pressure die casting simulation allows you to evaluate distribution of defects in the casting and to modify the initial model so as to reduce them.
The QuikCAST and ProCAST simulation software programs are provided with a complete set of specific tools to create models of the low pressure casting process.
During simulation of solidification, the evolution of the solid part is calculated and used to predict shrinkage positions. The calculations of air backpressure together with adequate pressure conditions defined by the user allow to simulate vacuum.
QuikCAST and ProCAST can reproduce process conditions, performing different production cycles to make the mould temperature stable and therefore to study its filling, solidification, the effect of pressure intensification, streamlining of design and process parameters. It is also possible to simulate the stresses in casting, the stress released in the removal of the casting from the mould and the lifetime of the mould itself.
What customers say about QuikCAST and ProCAST:
QuikCAST and ProCAST LPDC simulation software are accurate, fast and simple.
For the purchase, hire or a DEMO of the software or if you want to take advantage of a simulation service specially-made by our technical department, write or call us at +39 030 3365383
MECHANICAL FEATURES
DEFECTS
CO-DESIGN
MATERIAL
PROCESS PARAMETERS
EQUIPMENT
CELL
SOFTWARE PERFORMANCE
MECHANICAL FEATURES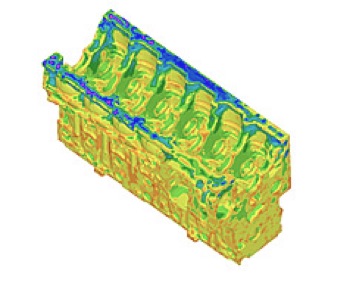 ELONGATION
The software can provide the elongation % map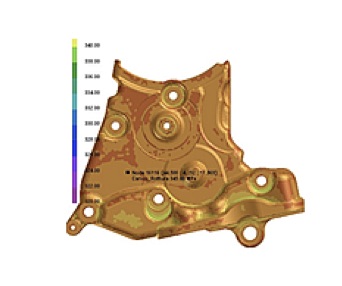 ULTIMATE TENSILE STRENGTH
The simulator provides the map of the Ultimate Tensile Strength of the Component "As Cast" and after Heat Treatment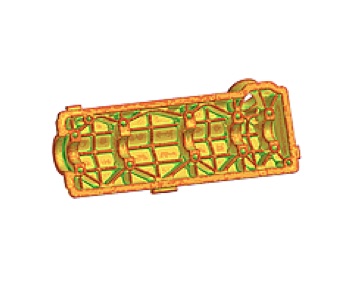 YIELD STRESS
The simulator provides the map of the Yield Stress of the Unfinished Component and after Heat Treatment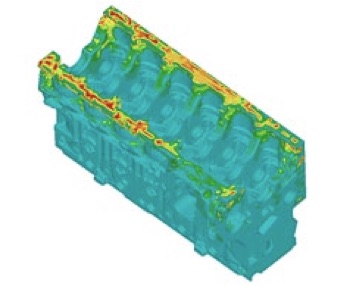 HARDNESS
The simulation can indicate the Hardness that can be obtained and its profile through its thickness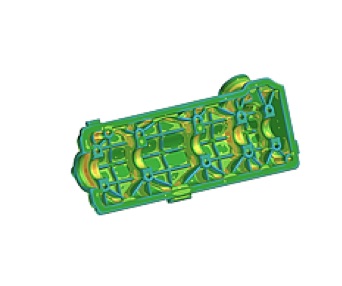 SDAS
The casting simulator shows the map of the SDAS (Secondary Dendrite Arm Spacing), a useful indicator of component performance
DEFECTS
CO-DESIGN
MATERIAL
PROCESS PARAMETERS
EQUIPMENT
CELL
SOFTWARE PERFORMANCE