Benefits with QuikCAST Light, QuikCAST and ProCAST Software
quality improvement
optimization and saving in the design
improvement of production
enhanced precision
flexibility of use
reduction of calculation times
reduction of production rejects
saves money
Continuous Casting: What it is
Continuous casting is a process during which molten metal is poured into an open and oscillating mould called crucible to then run beyond it in a vertical, horizontal or curved direction. While running through the crucible, the liquid metal is continuously cooled and solidifying, starting from the outer crust, assuming the section of the crucible. The solidified product, whether bar, slab or shaped, is then straightened and cut and goes on to the subsequent processes, treatments and finishes.
Continuous casting is a process used for the production of large semi finished products in great quantities in a short time such as bars, profiles, slabs, belts and pipes in steel and non-ferrous metals such as copper, aluminum, brass and precious metals.
Continuous Casting Simulation: How it works
ProCAST simulates the complete continuous casting line, from the tundish, to the crystalliser, to secondary cooling.
ProCAST continuous casting simulation software provides a complete solution for the continuous and semi continuous casting process, including the Direct Chill (DC) casting simulation. The software can simulate the stationary status conditions, as well as the initial and final stages of the continuous casting process. The MiLE algorithm is also available to study the transient.
ProCAST also offers a unique function: the user functions that allow end users to program their own specific process requirements.
QuikCAST Light, QuikCAST and ProCAST are a tool dedicated to production and are therefore simple to use. The technical operator, the quality department and the technical department will use simulation daily to address problems with the workpiece. The software guides the user step-by-step in importing geometries, selecting materials and setting process parameters. These tasks require little effort by personnel. The three softwares can also be used in parallel by the Research & Development department for new products.
Furthermore, thanks to the QuikCAST Light, QuikCAST and ProCAST continuous casting simulation software programs, the best possible conditions can be met to obtain a healthy and virtually flawless product, in an initial stage for the development of the casting line and process and for assessing the quality of the final semi-finished product.
For the purchase, hire or a DEMO of the software or if you want to take advantage of a simulation service specially-made by our technical department, write or call us at +39 030 3365383
MECHANICAL FEATURES
DEFECTS
CO-DESIGN
MATERIAL
PROCESS PARAMETERS
EQUIPMENT
CELL
SOFTWARE PERFORMANCE
MECHANICAL FEATURES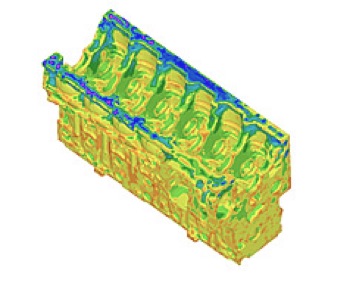 ELONGATION
The software can provide the elongation % map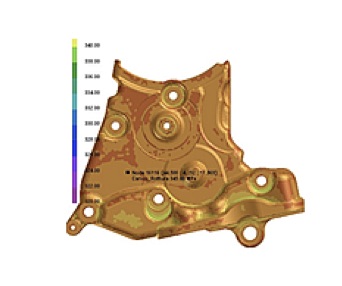 ULTIMATE TENSILE STRENGTH
The simulator provides the map of the Ultimate Tensile Strength of the Component "As Cast" and after Heat Treatment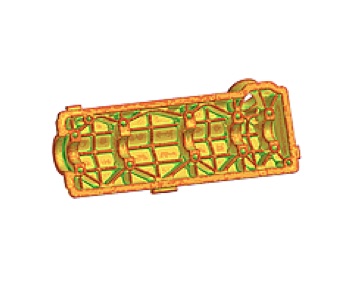 YIELD STRESS
The simulator provides the map of the Yield Stress of the Unfinished Component and after Heat Treatment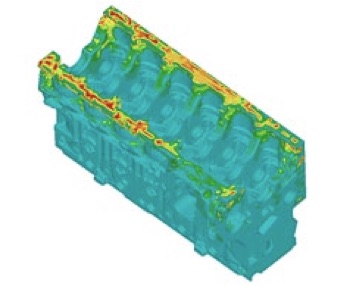 HARDNESS
The simulation can indicate the Hardness that can be obtained and its profile through its thickness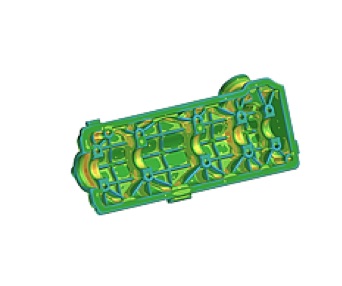 SDAS
The casting simulator shows the map of the SDAS (Secondary Dendrite Arm Spacing), a useful indicator of component performance
DEFECTS
CO-DESIGN
MATERIAL
PROCESS PARAMETERS
EQUIPMENT
CELL
SOFTWARE PERFORMANCE