QuikCAST Light, QuikCAST and ProCAST Software Benefits
Quality improvement
Optimization and saving in the design
Improvement of production
Enhanced precision
Flexibility of use
Reduction of calculation times
Reduction of production rejects
Ingot Casting Simulation: What and how it works
Ingot casting simulation with multi-way and single way plate, complete column and root filling.
The ingot casting process consists in pouring molten metal into a crucible, generally in cast iron, to obtain an ingot. The crucible is flared upwards to facilitate extraction of the ingot and has a spout. After the liquid metal has been poured, it is left to solidify and cool. This obtains a semi-finished product to be sent for further processes and treatments.
Cutting costs and reducing time to market are two of the most pressing problems for the casting industry. QuikCAST Light, QuikCAST and ProCAST simulation software can give you comprehensive ingot casting simulation for foundries and steel mills and realistic predictions of each step of the casting process. 
QuikCAST Light, QuikCAST and ProCAST software has an innovative and easy-to-use graphical interface. It guides the user step-by-step in importing geometries, selecting materials and setting process parameters. These tasks require little effort by personnel. The following phase is calculation of the simulation, displaying how the piece is coming along while the software is computing. 
Results on hand, the ingot casting simulation software automatically shows defects and problems which could affect the ingot.
QuikCAST Light, QuikCAST and ProCAST software is designed to operate on desktop PCs or workstations.
For the purchase, hire or a DEMO of the software or if you want to take advantage of a simulation service specially-made by our technical department, write or call us at +39 030 3365383
MECHANICAL FEATURES
DEFECTS
CO-DESIGN
MATERIAL
PROCESS PARAMETERS
EQUIPMENT
CELL
SOFTWARE PERFORMANCE
MECHANICAL FEATURES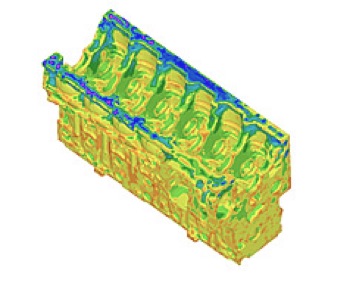 ELONGATION
The software can provide the elongation % map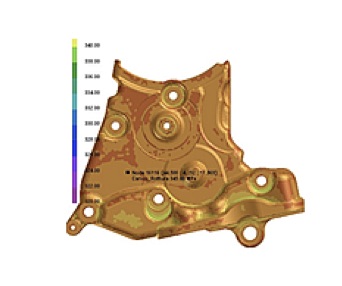 ULTIMATE TENSILE STRENGTH
The simulator provides the map of the Ultimate Tensile Strength of the Component "As Cast" and after Heat Treatment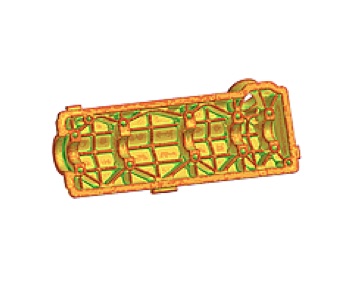 YIELD STRESS
The simulator provides the map of the Yield Stress of the Unfinished Component and after Heat Treatment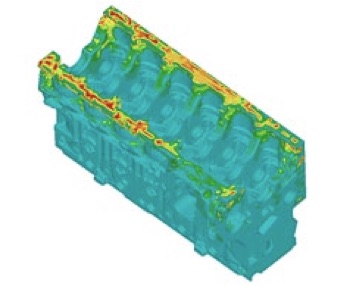 HARDNESS
The simulation can indicate the Hardness that can be obtained and its profile through its thickness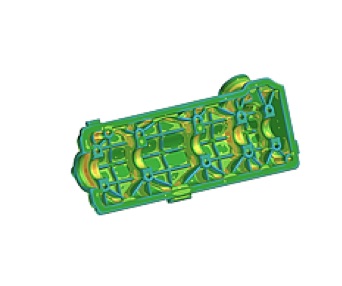 SDAS
The casting simulator shows the map of the SDAS (Secondary Dendrite Arm Spacing), a useful indicator of component performance
DEFECTS
CO-DESIGN
MATERIAL
PROCESS PARAMETERS
EQUIPMENT
CELL
SOFTWARE PERFORMANCE