Benefits with QuikCAST and ProCAST Software
Quality improvement
Optimization and saving in the design
Improvement of production
Enhanced precision
Flexibility of use
Reduction of calculation times
Reduction of production rejects
Saves money
MIM Simulation: What and How it works
Metal Injection Molding (MIM) is a metallurgic process for the production of complex shaped materials, starting from a raw material under the form of metal dust compacted in pellets. The MIM process is normally divided into 3 main phases:
Plastic injection moulding
Debinding for the elimination of the binder
Sintering to reach the finished component
It is used especially in the production of very small and complex components where other conventional production systems would be make production inefficient or impossible. MIM is the right technology when high resistance to impact, fracture, fatigue and corrosion are required, as well as materials difficult to process which require a high quality finish.
Whole MIM process. Image source: Wikipedia, Commons image
For confidentiality reasons, we currently have no publishable MIM simulation images.
Using ProCAST and DEFORM simulation software makes it possible to predictably reproduce the MIM process, preventing any shrinkage, porosity, metallurgic defects, residual stresses and all process conditions. The design and process parameters will thus be optimised before being put in production.
ProCAST and DEFORM have been designed to help the user cut costs and reduce production times.
For the purchase, hire or a DEMO of the software or if you want to take advantage of a simulation service specially-made by our technical department, write or call us at +39 030 3365383
MECHANICAL FEATURES
DEFECTS
CO-DESIGN
MATERIAL
PROCESS PARAMETERS
EQUIPMENT
CELL
SOFTWARE PERFORMANCE
MECHANICAL FEATURES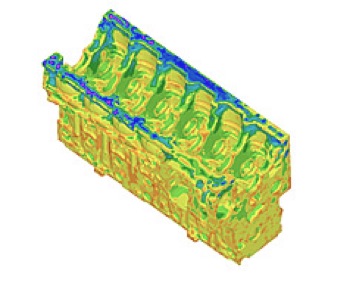 ELONGATION
The software can provide the elongation % map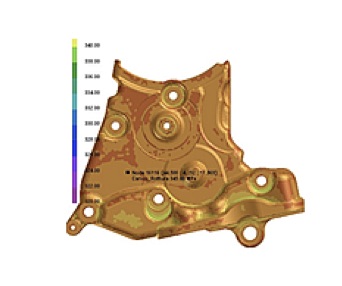 ULTIMATE TENSILE STRENGTH
The simulator provides the map of the Ultimate Tensile Strength of the Component "As Cast" and after Heat Treatment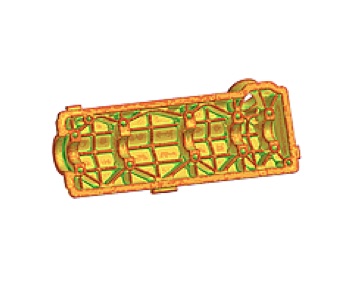 YIELD STRESS
The simulator provides the map of the Yield Stress of the Unfinished Component and after Heat Treatment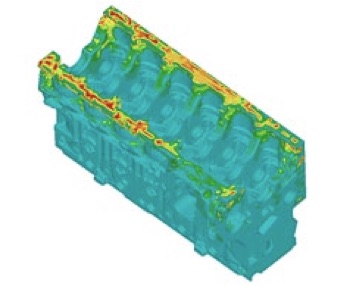 HARDNESS
The simulation can indicate the Hardness that can be obtained and its profile through its thickness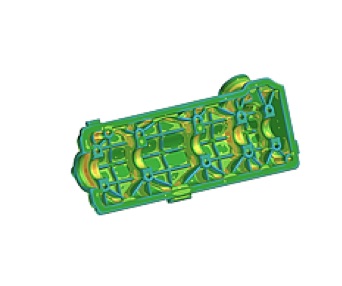 SDAS
The casting simulator shows the map of the SDAS (Secondary Dendrite Arm Spacing), a useful indicator of component performance
DEFECTS
CO-DESIGN
MATERIAL
PROCESS PARAMETERS
EQUIPMENT
CELL
SOFTWARE PERFORMANCE