QuikCAST Light, QuikCAST and ProCAST Software Benefits
Saves sampling time and costs
Extends mould life
Improves the superficial finish of the castings and their mechanical properties
Eliminates porosity
Streamlines the process
Process optimization
Gravity Die Casting: What it is
Gravity die casting is a process in which foundries use gravity for pouring, through a filling channel, molten metal into steel casting moulds made in halves forming the "shell mould", where the cast workpiece is formed. When the necessary cooling time has passed, the semi finished products are removed, becoming finished products after the finishing processes.
Gravity die casting is used to produce medium and medium-large series of pieces, as it ensures a good surface finish, a discrete dimensional accuracy and optimal mechanical features.
This casting process has critical factors such as shrinkage cavities, incomplete filling of the mould, cleaning of the fusion and detachment of the casting from the mould.
Gravity Die Casting Simulation: How it works
The casting simulation software is widely used today in different foundry applications and is fundamental as it eliminates sampling, enhances product quality and process productivity, with the advantage of reducing time and costs.
There are 3 software programs: QuikCAST Light, QuikCAST and ProCAST, dedicated to the Gravity die casting process and which can satisfy all budgets. Our software are complete as they simulate static and tipped pouring, any type of core, cold-box, shell, inorganic and include all alloys, steels, materials, filters, coatings, sleeves, burners, air, oil and water heat conditioning circuits.
The 3 QuikCAST Light, QuikCAST and ProCAST software programs run a virtual sampling and automatically supply the map and size of metallurgic defects, residual stresses, the final geometry of the component for the dimensional check, the mechanical features and deformation of the shell.
About Us
FOMT, foundry di Grugliasco (To), writes: "…the ease of use, the quick calculations and compatibility between ProCAST and the foundry allowed us to achieve higher quality and productivity, getting personnel involved, who now consider simulation a normal, though essential task, and full of satisfactions."
What customers say about QuikCAST Light, QuikCAST and ProCAST:
FOMT, foundry di Grugliasco (To), writes: "…the ease of use, the quick calculations and compatibility between ProCAST and the foundry allowed us to achieve higher quality and productivity, getting personnel involved, who now consider simulation a normal, though essential task, and full of satisfactions."

For the purchase, hire or a DEMO of the software or if you want to take advantage of a simulation service specially-made by our technical department, write or call us at +39 030 3365383
MECHANICAL FEATURES
DEFECTS
CO-DESIGN
MATERIAL
PROCESS PARAMETERS
EQUIPMENT
CELL
SOFTWARE PERFORMANCE
MECHANICAL FEATURES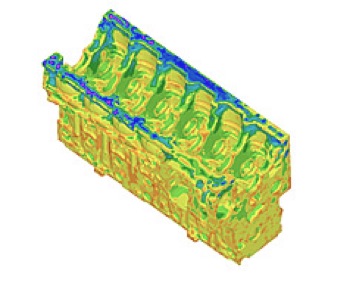 ELONGATION
The software can provide the elongation % map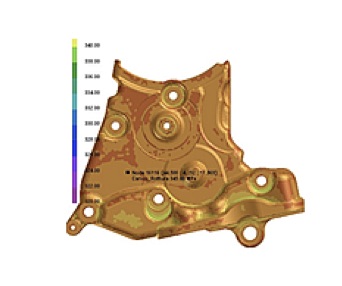 ULTIMATE TENSILE STRENGTH
The simulator provides the map of the Ultimate Tensile Strength of the Component "As Cast" and after Heat Treatment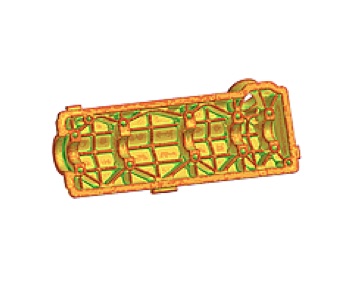 YIELD STRESS
The simulator provides the map of the Yield Stress of the Unfinished Component and after Heat Treatment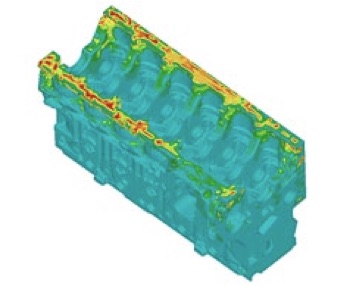 HARDNESS
The simulation can indicate the Hardness that can be obtained and its profile through its thickness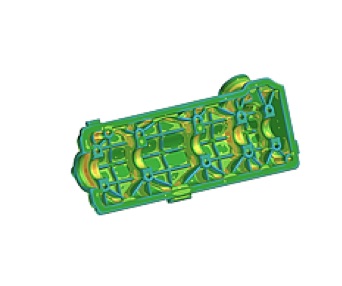 SDAS
The casting simulator shows the map of the SDAS (Secondary Dendrite Arm Spacing), a useful indicator of component performance
DEFECTS
CO-DESIGN
MATERIAL
PROCESS PARAMETERS
EQUIPMENT
CELL
SOFTWARE PERFORMANCE